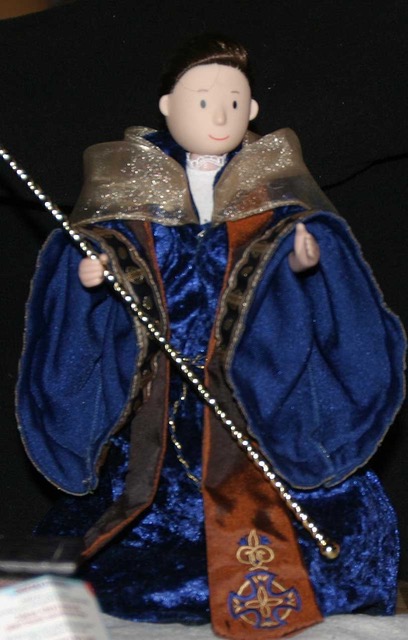 Scenes, vignettes, stories enacted by 1/6 scale dolls: Sunshine Family Dolls, Madeline Dolls, and above all Barbies and friends, living much better lives than their manufacturers had in mind.
Photo Albums


LGBT Caucus of the College Art Association Photo Album
The LBGT Caucus of the College Art Association Conference meets up at a bar: A scene explored. I worked on this the year my friend Tee Corinne was dying; it gave me a calming place to go. Jane Higgenbotham, who was my assistant at the time, helped set up and light this scene. It features photos on the walls from Tee Corinne's erotic lesbian photo collection, "Yantras."


Clarice's World Photo Album
Clarice, aka "Women's Studies Professor Barbie": a few vignettes from her life. (Clarice is named for the eponymous character in Allison Bechtel's cartoon series, "Dykes to Watch Out For."



Dream Classrooms Photo Album
Visions of my dream classroom for all the Skippers, Skooters, Tiffs, Fluffs, Stacies, and Only Hearts Club Girls of this world.


Gertrude's Cafe Photo Album
Its full name is "Gertrude's Cafe and Alice's Restaurant." It's named after Gertrude's, the beloved women's cafe in Eugene in the '70s. And Alice's Restaurant. And Gertrude and Alice, indeed.

Medford Library Exhibit Photo Album
Photos of an extensive exhibit of some of my doll collection at the Medford, Oregon, Public Library. There's a tribute to "Dolls and Books" featuring Raggedy Ann, Madeline, and Selene. There are scenes backstage at the Nutcracker Ballet; a classroom featuring Skipper and friends; a tribute to Sweet Honey in the Rock with a group named "Shug"; a traffic scene; an encounter between Queen Christina of Sweden and the philosopher Descartes; and a study of what "trigger hands" on action figures can do besides hold guns. Also a nice quote from A.S. Byatt.

The Princess & the Fairy Queen Photo Album
A vignette in which a princess encounters the Fairy Queen.

Barbies Photo Album
Barbies and other 1/6 scale dolls and scenes around my house in the last few years.

Barbies in the Nineties Photo Album
I took these photos in the mid-1990s, exploring how to nudge the Barbie world toward a more feminist vision. Some are little mini-stories, some are portraits showing modifications I made on dolls or characters I gave them. And some explore physical poses the rare more jointed dolls could assume.

Architect Barbie's Critique Photo Album
A short story involving novice Architect Barbie, her boss, some cool furniture, and a tiny Barbie dollhouse.

Bountiful Dolls Photo Album
A collection of Barbie-sized dolls with more plentiful figures and varied ages than the Mattel pantheon.

Sunshine Families of All Kinds Photo Album
Using the Sunshine Family dolls of the '70s to create many kinds of family.
Videos

Two friends sit down to breakfast on Sunday morning: they just can't seem to stop smiling. Music: Margie Adams' "Sweet Friend of Mine," featuring a doll Tee Corinne gave me and our Rosie.

Explores a bedroom scene; ever so subtly erotic, perhaps.