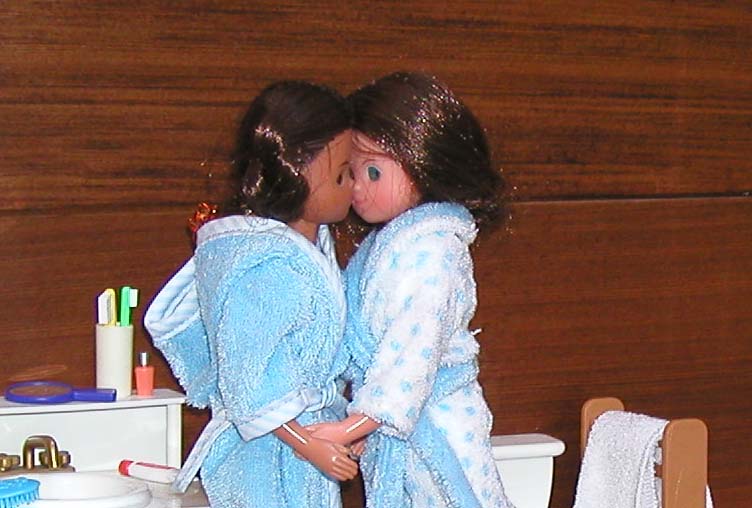 These dolls began life as the 1976 Sunshine Family Bicentennial dolls Sarah, a young pioneer woman, and Smiling Eyes, a young Native American woman.
One day they walked up the road as the Sunshine Family hippy commune was having a sale of baked goods, farm produce, antiques, and such, as my daughter and I played in 1978 or so. They became members of the commune, and when a few years later my sister-in-law built a dollhouse for my daughter, they moved into the backwoods cabin on the refrigerator, where they have spent many happy years, with occasional trips to the coast and Canada.
They are friends with Pearl Clavel and the Madelines and appear here and there in their stories. You can see them in the videos Dollhouse Christmas and Going to the Nutcracker as well as the albums Essie and Sarah, a small collection of photos from their life, and Essie, Sarah, and Pearl Clavel take a trip to Williams Lake, BC, from a trip we all took to visit our friend Sherry O'Sullivan.
Photo Albums
Essie & Sarah Photo Album
Essie, Sarah, and Pearl Clavel take a trip to Williams Lake, BC