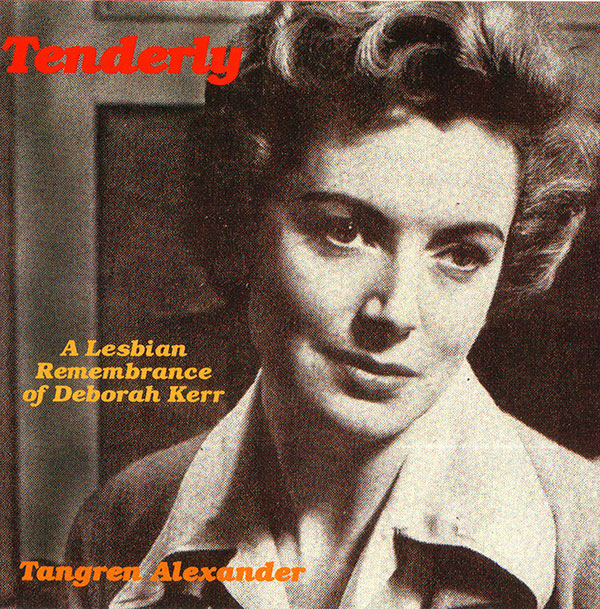 Known for spirituality and sexiness, intelligence and dignity, British actress Deborah Kerr is remembered for The King and I, An Affair to Remember, From Here to Eternity, The Night of the Iguana, The Chalk Garden, and many other films. At twelve years old, Tangren fell in love with her.
Throughout her growing-up years, she watched Deborah's movies closely and passionately. Now a retired philosophy professor, she revisits those films of half a century ago from the perspective of years and the understandings of feminism. In this magical, funny, insightful book, the author traces her lifelong crush on a movie star, what it taught her, and how it shaped her as a woman who loves women.
Currently, several chapters are up on this page. More to be along soon. Your feedback encouraged.

Chapters
Table of Contents & Introduction